2015-2016 University Catalog
[ARCHIVED CATALOG]
College of Engineering and Computer Science
---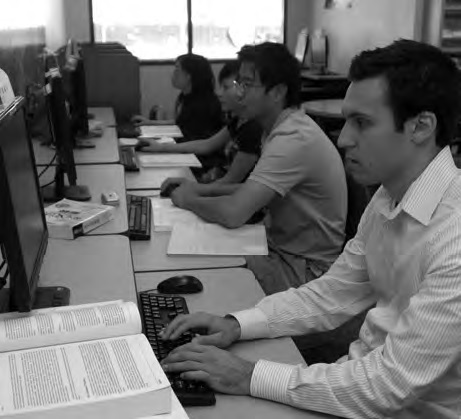 "Our mission is simple. We want to educate engineers and computer scientists who will graduate with state-of-the art knowledge in their chosen field and are ready to embark on careers in industry and government, or proceed to acquire advanced degrees in their own or related fields. More and more of our graduates are also interested in being entrepreneurs, thanks to the success of so many young people on the West Coast who have become successful in creating wealth via technology."
Dean Raman Menon Unnikrishnan
College of Engineering and Computer Science
Associate Dean
Susamma Barua
Dean's Office
Computer Science 502
657-278-3362
College Website
fullerton.edu/ecs
The curricula of the College of Engineering and Computer Science are designed to prepare students for careers in engineering and computer science and for further study and specialization in graduate work. The faculty of the college is actively involved, not only in instruction and scholarship, but also in the advisement of students on topics relating to the planning of career and program goals. Cooperative education and internship programs are generally available.
ENGINEERING - UNDECLARED
The Engineering - Undeclared option is designed for students who are interested in pursuing an engineering education, but are undecided on a particular major withing the College of Engineering and Computer Science. The Associate Dean of the college will provide academic advising, help students explore their academic interests and guide students through the process of selecting and declaring a major. Students admitted as Engineering - Undeclared must declare a major before the beginning of the third semester. The option is open only to freshmen applicants and is not open to transfer applicants. Transfer applicants must choose a specific major and should apply to that major.
GENERAL ENGINEERING COURSES
Courses are designated as EGGN in the class schedule.
---